Hey yall! Im running out the door for to have dinner with my little brother for his birthday. And when I say "little brother", I mean 6'3″ brother who tower overs me. I must have gotten the good looks since he got the height. [Kiddddddding!] Anyways, Im excited to have you here! Ill be sure to check out all the links when I get back home. Hope yall have a great one!
Last week I featured some Easy Thanksgiving Crafts. If you were featured, be sure to grab a button!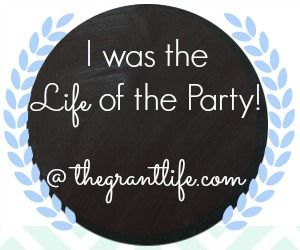 Lets get the party started!