Many of you know that I can not sew.  I've tried and since I dont seem to pick it up quickly I just leave the sewing to others.  So when The Chirping Moms asked me to review a custom skirt made for Ryley I jumped at the chance.  Dang.. I am so glad I did!  
They asked what does Ryley like to wear and I told them anything really but I love anchors and nautical.  [Ha!  I cant help it yall!]  And when I got this amazing skirt in the mail I almost died.  It is so adorable and of course I love the fabric!  [
The shoes just kill me.  She's a little princess for sure.]
Ryley wore he skirt yesterday to church and while we were moving.  Have you ever tried to get a picture of rambunctious 2 year old in a super cute skirt for a review post?  Ya.. its not easy.  My best pictures came way past her bedtime while she was watching toons and we tried to unpack our new place enough to pass out sleep.  
The Chirping Moms
did a fantastic job on this skirt!  The ric-rac along the bottom is so darling and adds such a girly touch.  Its defiantly a skirt that Ryley will wear for a long time.  
Would you like to learn how to make your own?  Well they are not only going to share the tutorial tomorrow but also give one away!  [Say whaaat!?]  I know.  So hop over there, check out the tutorial and enter to win one for your little lady!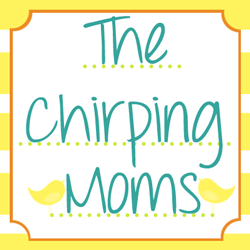 I received a free skirt to review for
the Chirping Moms
.  All opinions are mine.  And Ryley's.  



–[Lovely July Sponsor]–